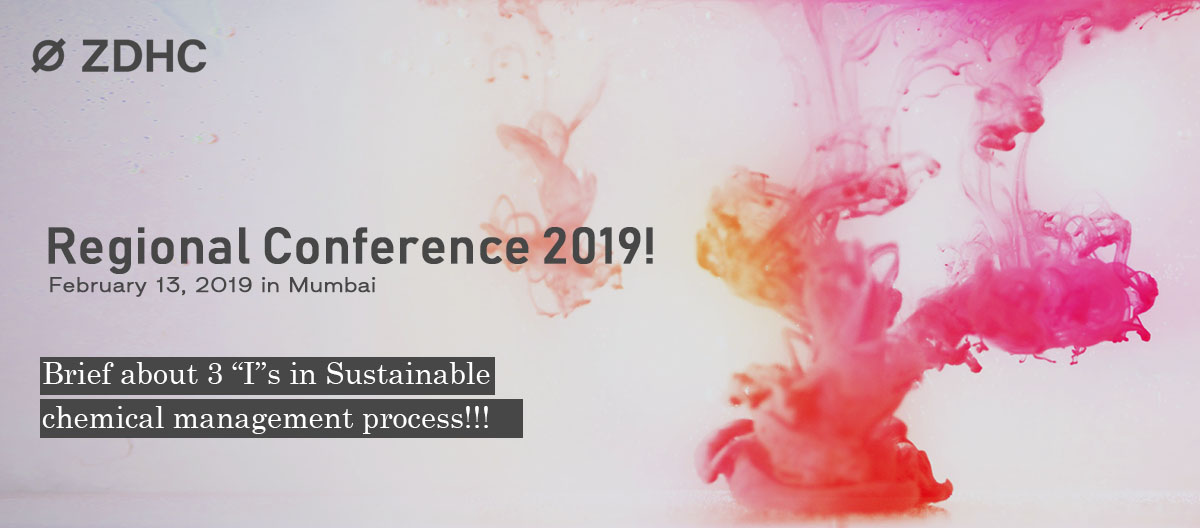 The ZDHC regional conference is all set to take a holistic approach to tackling the issue of hazardous chemicals in the global textile, leather and footwear value chain.
The conference will be held on February 13, 2019 in Mumbai with the theme "Accelerating Sustainable Chemical Management - Connecting the Dots". The conference will also feature presentations Integrating sustainable chemical management and best practices and provide interactive question and answer sessions.
Eastman exports being an Industry pioneer is also gearing up to be a part of the conference with the goal to improve, educate and introduce innovations in sustainability. The conference will also have motivational talks on sustainable chemical management.
Highlights:
Motivational talk
Presentations