Fashion SVP - 15th - 16th January 2019,London, United Kingdom.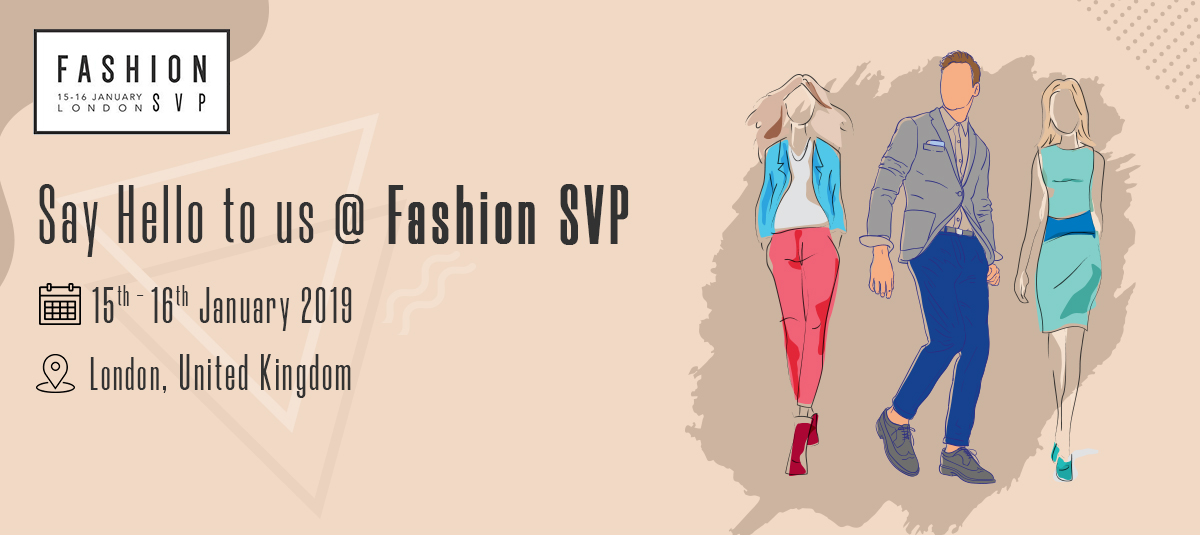 Eastman will once again be exhibiting at the Fashion SVP event, the ultimate sourcing experience to all types of brands, buyers, Sourcing Directors and designers on 15th and 16th January 2019 at the United Kingdom.
Eastman is a proud part of the few carefully handpicked line-up of exhibitors all set to showcase our latest trends and our handpicked great selection of garments, showing our design and expertise!
It is also an opportunity for us to help you learn more about our production techniques, technical capabilities and specialist production processes and much more.
What is fashion SVP?
Fashion SVP is Europe's leading sourcing event that presents over 150 leading apparel producers from 21 countries. The show also has training seminars, trend focus features, product demonstrations, fashion clinics, jobs forums and networking opportunities with the whole of the fashion industry. The January 2019 show will also introduce a new area - Knit Solutions, dedicated to knit and jersey wears exclusively.  
Don't forget to come and visit our stall ------.